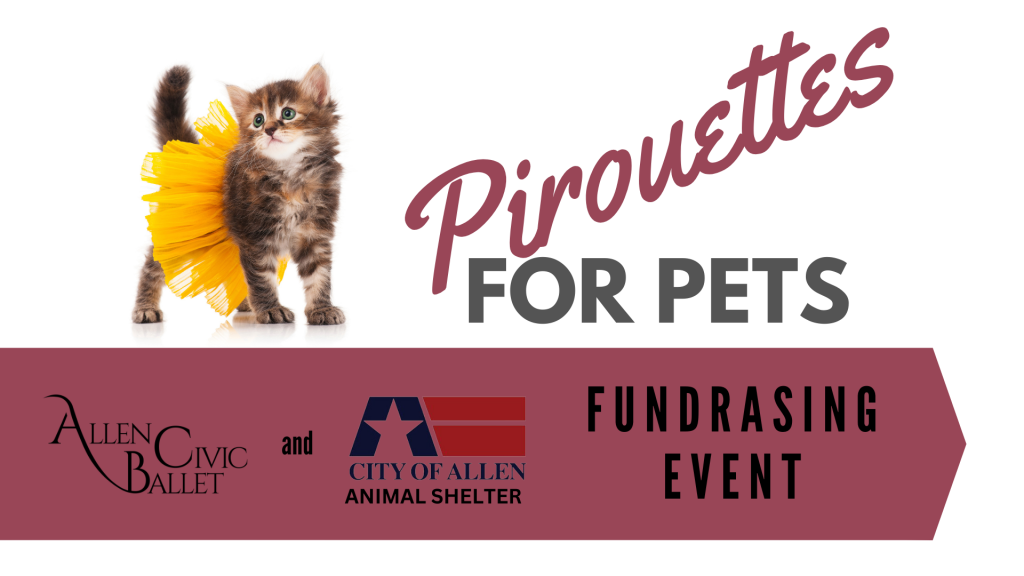 The Allen Civic Ballet will present its annual, "Pirouettes for Pets," a free dance performance on Saturday, March 25th at 3:00 p.m. in the Allen Civic Auditorium at the Allen Public Library on 300 N. Allen Drive.  The Allen Animal Shelter will be on hand with adorable and adoptable animals.  The concert will feature excerpts from the ballets "Paquita," "Raymonda,"and "The Sleeping Beauty," along with original, contemporary works.  The show will conclude with a "Match the Ballerina to their Pet" contest, with a winner receiving a prize. Admission is free, but donations to the Allen Animal Shelter are encouraged.   For a list of shelter needs, visit https://www.cityofallen.org/1071/Donations-and-Volunteers.  For event information, visit allencivicballet.org.
Did you know that the Allen Animal Shelter takes in several hundred animals every year?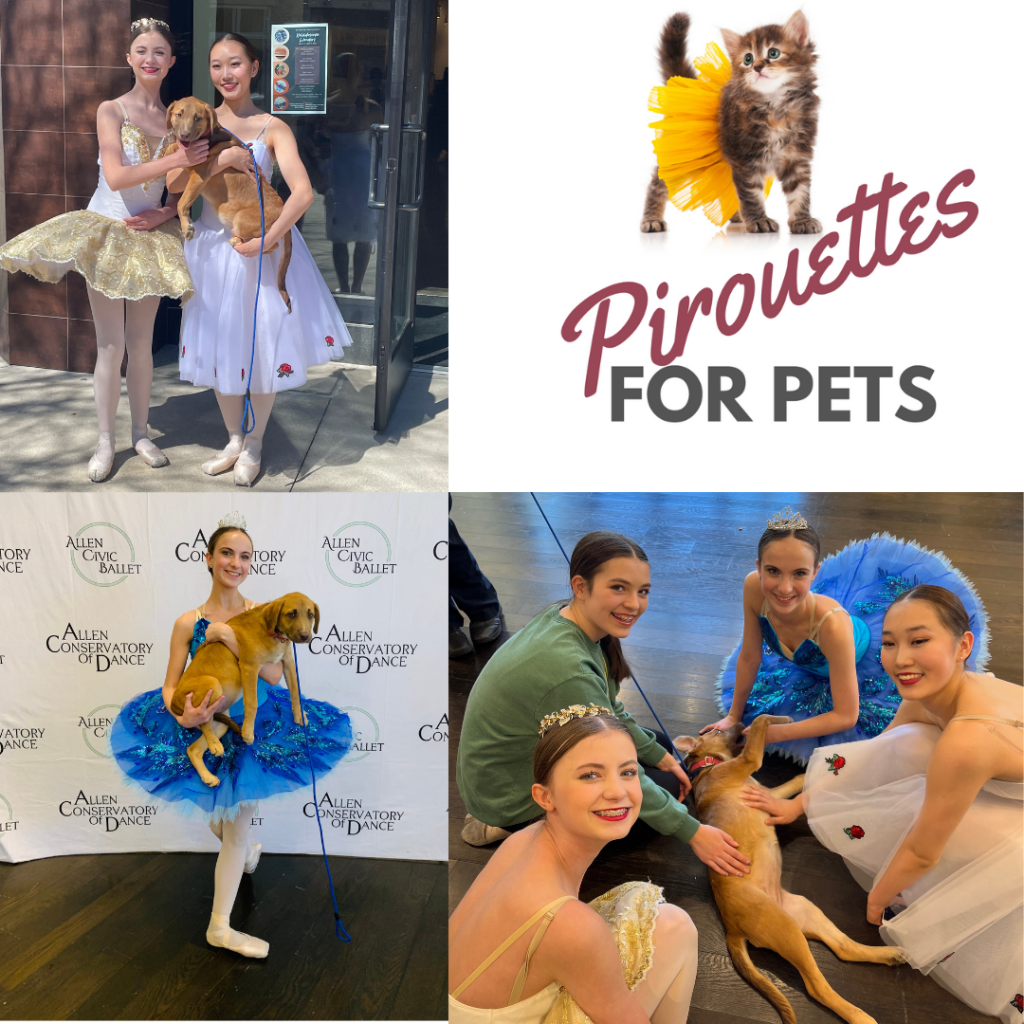 To help them continue to feed animals in need and offer crucial veterinary care, the Allen Civic Ballet wants to help raise awareness and collect donations.
The Allen Civic Ballet is providing a free performance of classical and contemporary dance on March 25th, 2023 at 3:00pm where there will be adorable, adoptable pets available as well as a donation drop off sight for new and gently
used items.
If you are unable to attend, we will be collecting items at our studio located at 602 E Main St, Suite E. Allen, Tx 75002 now through April 1st.
With the support of the community members like you, many animals have been able to receive the medical care they need and to find their forever homes. Thank you!