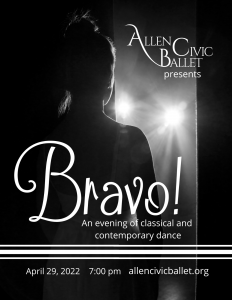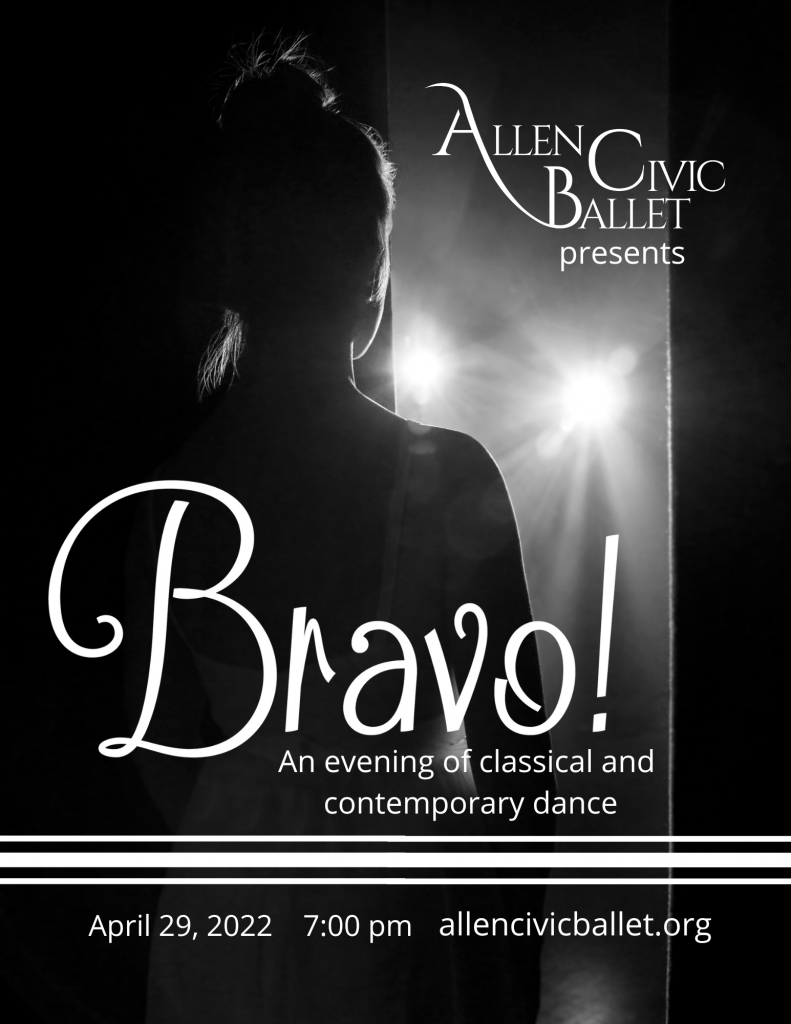 April 29th, 2023    7:00 pm
Lowery Auditorium Center
368 N Greenville Ave, Allen, TX 75002
The Allen Civic Ballet invites you to an exciting evening of classical and contemporary dance at the Lowery Auditorium Center.
San Francisco Ballet Principal Dancer Tiit Helimets will return as a Guest Artist for "Bravo!" Tiit was born in Viljandi, Estonia and received his training at the Tallinn Ballet School.  He danced with the Estonian Ballet and the Birmingham Royal Ballet in England before accepting a position as Principal Dancer at the San Francisco Ballet. Tiit will partner Allen Civic Ballet dancer Mia Heath in a pas de deux from "La Bayadere."  Mia has received a full scholarship to study at the prestigious Harid Conservatory.
When Tiit was 20 years old, he was dancing Romeo in Romeo and Juliet when he met his wife, who was dancing his Juliet.  Now their daughter takes the stage for the first time in Allen in the White Swan pas de deux from "Swan Lake" with her father.
It is so exciting to see this artist passing on his years of experience as a world class performer to the young dancers of tomorrow!
Also on the program will be the world premiere of "et la lumiere fut," choreographed for the dancers of the Allen Civic Ballet by Anais Chalendard, former Principal Dancer of the English National Ballet and Boston Ballet.